ASK Cub Reporter, 11.15.2012, Version- Your Verbose Questions, My Ridiculously Astute Answers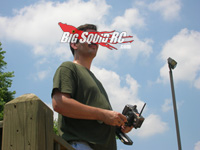 I absolutely love your site, the content is killer and the best part is what you say is honest and not watered down to protect any sponsors. With the winter quickly approaching I was wondering if you guys ever posted some how to articles, not tips and little things like you find in magazines but specifically a review of some of the track and rail systems on the market along with some how-to's for anyone trying to save money and build their own. Indoor tracks seem crazy expensive and even then you aren't really sure if they are worth their weight ya know?

Ever host a general contest like having people send in their detailed instructions for building a basement track layout and the winner gets some stickers or shirts or other swag? If not, do you know of anyone who has reviewed indoor track systems? I wanted to find something that is interchangeable, somewhat durable, and most of all not break the bank expensive so my kids and I can have a fun winter without becoming couch spuds. Oh yeah did I mention your website rocks? Best out there by far hands down. Keep up the excellent work and thanks!

Jason K.
Cubby– Hey Jason, you just hit the lotto. I official declare yours as email of the month. Shoot Brian your snail mail and he'll send ya out some stickers and a brand new BigSquidRC t-shirt.
So you wanna build an indoor track to help pass the time this winter and you would like to know our thoughts on some of the current commercially available track systems. If you were looking to spend some cash (and have an available spare room
where you don't have to tear everything down after driving) you could go buy something like an RCP track for the small scalers or ozite carpet and a RoadRail system for bigger vehicles. Both work fine for their respective uses no doubt.
However… what I am going to recommend is this- just use whatever you already have laying around the house. It won't cost you any money, and should your better half request (read- demand) you pick up after every bash session everything you use will already have a place at your house. For example, throwing some old carpet pieces over shoes or pool noodles makes for some pretty gnarly whoop sections. A piece of carpet over an old cardboard box makes a good tabletop, and jumps are easily constructed out of cardboard or left over wood pieces. There are a million different ways to make obstacles, the more you make, the more you learn, and perhaps at some point in the future you'll be using what you learned from first hand experience to make uber tracks for more than just yourself.
---
Hey Guys!
I wanted to share some pics of my Ten-SCTE. I'll get some chassis shots of it after I get her all cleaned up. We had a great weekend bashing at a friend's house out in rural Mississippi. They have a vacant lot next to theirs which has been converted into a small RC track. He and his son have a couple of Slashes while we have the SCTE, Slash, and Dominus SC10.

The Losi broke for the first time in the year I have had it. The wheel nut backed off and the mounting surface on the wheel rounded itself off. No biggie really. The Dominus on the other hand has been down quite a bit. We are having issues with rod ends. They are too soft and keep stripping out. I'm gonna try to replace them with Traxxas rod ends which are tougher to see if that does the trick. Hopefully the center diff will be out soon as we can swap that in.

My friend has a Slash 4×4 and after wheeling my Losi for a bit he really liked it much more than the Traxxas. After taking his Slash 4×4 for a ride I have to agree with him. The Losi is a far superior beast. Have you guys had good luck with the
Dominus so far?

Keep up the good work! I think you guys have a great website and am proud to know you guys!
Cheers,
Jon A.
Cubby– Good hearing from you again Jon, and thanx for the pics.
Nice to hear you've been having good luck with your Losi SCTE. Whether for bashing or racing, it is an exceptional vehicle. We've driven our SCTE's like we stole them for over a year now with very little damage or breakage, they are beasts. Just FYI, we are in the process of reviewing all the RPM hop-up parts for the SCTE, making a tough truck even tougher, expect to see that review in perhaps another week or so.
If where you drive isn't too grassy and doesn't have too many large dirt clods I'd highly recommend you try the MIP Pro4mance package for the SCTE. Yes, stock the SCTE drives very well and the MIP kit isn't cheap, but it transforms the truck to an epic level that I think you would really appreciate.
About the Traxxas Slash 4×4, I'd agree it is not on the Losi's level… but it does excel in grass and on dirt with large clods. The additional ground clearance of the Slash can come in handy in those conditions, but the extra ride height works against it on smoother surfaces.
We've had good luck with our Helion Dominus review truck. Out of the box it's quite slow, but we beat it fairly hard and didn't experience many issues. Our review Dominus is still in service on a weekly basis, only now in hopped up form, and it still keeps putting a smile on our face. No, it's not in the league of the Losi either, but for its price point it exhibits all sorts of win.
---
That's it for this week ya bunch of mongrels, submit your questions, hate-mail, smack-talk, and any other jive you might have to Cubby at BigSquidRC dot com. If your email hits the front page you'll get free stickers, if you pull off "letter of the month" like Jason did above you'll get a free way-super-uber BSRC t-shirt.
YOUR Cub Reporter