ASK Cub Reporter- A Weekly Q & A Session, 12.30.2010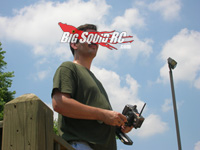 Yes, we even work during the holiday season, we'll do anything for your reading enjoyment! On to my favorite emails from the past week….
"Hey guys I just wanted to take the time to say thank you for all of the work you guys put into the website and into our hobby! I actually found your website by accident several months and if you ask me it was one of the best finds on the internet! Your reviews are great and the info you guys provide is excellent! So I just wanted to say thank you and keep up the great work!
Have a Happy New Year!!!
Angel B."
Cubby– Thanks for the kind words Angel. And ya, I gotta agree with ya, Editor Brian and Jeff The Web Guy do not get enough props for all their hard work. Of course some news days are much slower than others, but they typically come up with at least something worth blowing a couple minutes on reading. And….. for 2011 we'll be adding a few new weekly columns/articles that should once again raise the bar for rc news/views/reviews. We've been lucky to have gathered a quite large (and seemingly loyal?) reader base, so we've once again re-focused to push even harder in 11′. We can never say enough "thanks for reading", whether you are reading because you dig BSRC or because you hate it, either way- Thanks!
---
The OWNER of my LHS melted some guys LIPO cases because he used charger plugs on the guys battery. He's all the time telling people to just use adaptors instead of changing the plugs. People need the right info to make informed choices. I would like to see testing on the following and maybe a little about the right application for each. Thank you.
Craig
Castle Creations 4mm Bullet Connector
Hobbico Banana Plugs
Great Planes Gold Plate Bullet Connector 4mm
Great Planes Gold Plate Bullet Connector Male 3.5mm
also w.s. deans,traxxas trx,ec3,ec5,gold Tamiya
Cubby– Ya know… since the Earth cooled hobbyists have been arguing what is the "best" connector to use in their rc car. Then for years it was all about "direct soldering". Now days, we are back into a connector war. We've got the "old" king of the hill W.S. Deans, vs the uber new Traxxas plug, vs the multi Venom plugs, vs gold plated bullet connectors of various diameters, vs all the other old school plugs, vs some new goofy looking (knock off/copycat??) plugs from Asia. Today when you hit a track you will arguably see more different connectors than at any time previous in the history of the hobby.
A lot of casual consumers do not realize just how important a good battery connector is. They don't realize how much more reliable a good connector is, nor how much unwanted resistance a bad connector will throw into the power chain. A connector shootout has never really been done before, and I think the timing is perfect for one now. Thanks for shooting us your idea, hopefully we can bust this one out. It would be a shootout that could benefit pretty much every hobbyist out there.
---
Now for a couple of quick reminders….
1. Our Duratrax truck give away is going down New Years Eve! Stay tuned for the drawing!
2. Have you done sales in the rc hobby before? Do you know all the marketing guys in the rc industry? You have and you do? Then hit us up, we are adding a new sales position for 2011 and you could make some decent bank.
That's it for this week, we dig getting your questions, suggestions, hate filled rants, and passionately regurgitated web-jocky mis-information, so send it all to Cubby at BigSquidRC dot com!
YOUR Cub Reporter