ASK Cub Reporter, A Weekly Q & A Session, Version 06.17.2010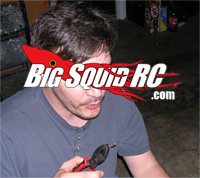 OMG, is it already Thursday? Welcome to yet another platinum plated edition of ASK Cubby. 🙂
==========
Brian,
your cub reporter is the biggest f#$%ing idiot on the internet…… he doesnt know sh%$ about anthing…Lenny
Cubby- What's up Lenny? So you consider me to be the biggest idiot on the Entire internet? The internet is a big place, with literally millions of idiots mashing the keys on a daily basis, so that's really say'n something. But thanks for reading and I'll work extra hard to keep my place at the top! LOL
==========
Hi Cubby
I just got my first rc car. What is the best way to make it go fast?
Thanks a lot
Del
Cubby- Hummmm, how nice of you not to list what kind of rc car you have. So I'll just have to guess. LOL
If it's nitro- I HIGHLY recommend the 4lb Craftsman sledge hammer. The hammer features a double faced forged head, precision ground face, poly handle with fiberglass core, and a comfortable shaped handle. I recommend striking your nitro 10 times every time you think about trying to start it, or 200 times (or until perfectly flat) if you try and it doesn't start. Trust me, it's the best thing you can do for a nitro.
If it's electric- The best way to make any electric fast requires 3 parts. Part 1- Castle Monster speedo. Part 2- Castle 2650kv motor. Part 3- MaxAmps 6S Lipo battery. Trust me, that power system will make pretty much any electric rc RIP. 🙂
==========
That's it for this edition. Send in your questions, lies, obituaries, and/or strip bar funny money to cubby at BigSquidRC dot com!
YOUR Cub Reporter