ASK Cubby, 01.30.2014, Version- My Minions Dig Through the Pile, I Respond to the Ones I Like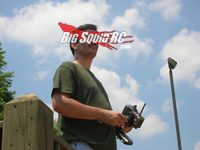 "Hi Gentlemen
What do you think about the Kyosho DRX VE (Ford Fiesta or Subaro Impreza) Vs. the traxxas Rally? Actually i own a traxxas rally (and i'm very happy with it) and i was thinking to get a DRX VE but i'm not sure if it's worth it. I need your opinion from technical/performance point of view.
Thanks for your feedback and for your amazing website as well.
Regards
Omar D."
Cubby- Yo hey Omar, you've hit the bigtime, feel free to shoot Brian your snail mail so he can hook ya up with a sticker pack. Oh and, I think you've got us all wrong if you are calling us "gentlemen", trust me on that one. 🙂
I am going to assume you've already read our Rally Car Shootout (if not, HERE is the link), so I'm going to give you some additional feedback on the K-car vs the Traxxas from my point of view. We had the "Demon" version in the shootout, which is similar to the Ford and Subaru versions you asked about.
The Traxxas Rally is somewhat different than the Kyosho. The Traxxas is much wider, so much so it doesn't have the "scale" proportion of the Kyosho, and it drives that way. The extra width and firmer suspension of the TRX keeps it from traction rolling as much, and when it does flip, it tends to not roll over as many times. The Kyosho is better on loose surfaces like dirt or rocks. Its stock suspension is set up very soft which allows it to get more grip and generally drive better in low bite situations. The tires on the Kyosho also work better on loose surfaces than those on the TRX. I will also add that with its narrower proportions and greater chassis roll, the Kyosho feels more like driving the "real" thing than the TRX.
The stock powerplant on the Kyosho seems quite soft compared to the one in the Traxxas. We didn't spend a lot of time changing the gearing, so it's possible adding a couple teeth to the Kyosho might wake it up a bit, but otherwise if you purchase a Kyosho you might be looking at instantly installing an aftermarket BL system to make it feel as fast as your TRX.
So… is it worth cutting the check for a Kyosho? Does it offer you something the TRX does not? If… you are a big rally car fan, then yes, a Kyosho rally is worth the cash. While it might be slow compared to the Traxxas, all three models look gorgeous compared to the TRX and they definitely drive much differently.
---
"RC10 Worlds Car
If I want to get into casual racing & parking lot/gravel/skatepark bashing, should I go for this or a newer kit? I'd say 70/30 bashing.
Casey R."
Cubby- Yo to the yo yo Casey, thanks for shooting us a question over on our Facebook page. Personally I hate FB, but hey, somebody has to keep Zuckerberg in the lap of luxury.
So… you are interested in the Associated RC10 Worlds Car. Here is the scoop…
If you are old school and owned one back in the day, it'll probably be a hoot to have again. If you just like its style or want to own a piece of history, sure, cut the check. However, racing or bashing are two things you won't want to do with it.
Vintagte racing- ya.. that didn't take off so well for Team AE. I frequent several of the busiest indoors tracks in the country and none of them regularly hold vintage classes. This means that if you do buy a World's Car that you will be racing it in the "normal" buggy class. That means that someone of your exact same skill level will be smoking you by a second (or more) a lap simply because their equipment is more modern/better/faster. Hey, losing to a better driver is an honorable thing to do, but to get beat by someone of the same (or lesser) skill sucks.
Bashing- ummm… like the original RC10 re-release, the World's Car is a limited edition kit. Yes, there are some parts out there for it, but there won't be as many available as a "normal" production run car. Additionally, a 2wd buggy is just about the worst platform you can select for bashing. They are low to the ground with relatively small diameter tires, this hurts them in grass or when driving in extremely rough or loamy areas. Lastly, 2wd buggies are known in bashing circles as being fragile (although that isn't always the case).
I know a lot of people that are burnt out on the whole short course truck trend, but for what you are looking for they might be a good option. They are one of the most popular classes now days and they are typically rugged enough to bash with. If you simply can't stand SCTs, then I would cut the check on a B4 or a Losi 22 (original). Both can be found at discounted prices and are decent buggies.
---
That's it for this week ya bunch of raving lunatics. I'll be picking a "letter of the month" next week so get those letters in for a chance to win a new t-shirt. Shoot your questions to Cubby at BigSquidRC.com, if your letter makes the front page you'll win a BSRC sticker pack.
YOUR Cub Reporter