ASK Cubby, 05.30.2012, Version- Your Delicious Questions, My Less Than Savory Answers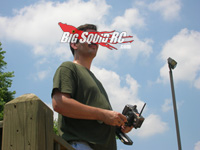 When will you post the review of the HPI Bullet Flux MT? Your review may make my descision between the traxxas stampede vxl or the bullet mt.

I currently have the Traxxas Stampede brushed xl-5 and love it. I was looking to get into the brushless scene and try not to spend a fortune. So I have been looking at the Duratrax brushless, but it doesn't come with a battery, the Traxxas vxl instead of the 4×4 vxl because of the cost, and then the Hpi Bullet. I have no local hobby shop as I live in small town Kansas and will not be doing any racing, just bashing. So out of those which would you recommend or is there something else? Thanks for any info you can provide.

Landon McD.
Cubby– Yo what's up Landon? We're sending some stickers out your way, if you put one on a cop car take a pic and we'll post it on the front page.
Hummmm… when will we post our review of the Bullet Flux? We've had one in-hand now for weeks but unfortunately it broke early on during testing. Normally that isn't a big deal, I mean trucks break when ya beat the crap out of them, but it becomes a BIG problem when there are no replacement parts to be found. So ya, we can't finish our review until get some replacement parts and we don't know if that's gonna be a matter of days, weeks, or months. To boil it down, don't hold your breathe, might be a while.
Update: We have been informed parts are on the way for the Bullet! YEAH! So watch for our review as soon as we get it fixed. For those needing parts, it sounds like HPI is on top of it, give their Help/Service line a call.
So…. what would I recommend between a Duratrax Evader Brushless, Traxxas Pede VXL, or the HPI Bullet?
The Bullet was awesome till we broke a part.. but if you can't wait till the review..
I've done things, I'm talking sick, demented beatings, to the Evader Brushless that I'm fairly certain Kramer, Noff, and the rest of the Duratrax crew would personally cringe and shake their heads at. I have broken some parts on it, but overall it's a tough platform, and the power system that it comes with has more than enough rip to put a smile on your face.
What about a Traxxas Stampede VXL? Well how about just adding a BL system to your current brushed Pede? You say you love your current truck, so why not save some cash and just pop a brushless system in it? Going to 4wd is a huge advantage in a basher and is well worth the extra cash, so if you can't swing it right now pop an affordable BL system in your current Pede while you save up, that's my recommendation for you. Keep in touch and let us know what you end up doing.
---
T-shirt winning question
Hello Cubby!

I am new to the hobby, a little over a year now and have a small stable of bashers with the most recent being a brushless slash 4×4. I built it from a rolling chassis I bought for stupid cheap and have had nothing but problems with the brushless systems I have tried to put in it. First a used Traxxas velineon system and then a new Venom 550 system" from the Squids recommendation" have gone up in smoke. I have tried running 2s 40c and 3s 25c and the smallest pinion (that can still get decent teeth mesh) mostly on a very loose local track and bombing through construction sites. I drive like I stole it with all my trucks and break things on the regular but I cannot afford to go through electronics like this. Can you give me some pointers on how to save my electronics from melting to the ground and how you guys figure out best gearing for your rides.

Thanks
Cory "yo soy EL lagarto"
Denver
Cubby– Hey now Cory, you won me over with the title, you are our first question of the month T-shirt winner, congrats and wear the BSRC colors proudly bro. You sound a lot like us- blowing up everything we can get our hands on and driving everything like we just stole it!
How do we figure out gearing on a new ride? We do this by measuring temperature during short runs. For example we'll install a new pinion then run the truck hard for 1 minute then bring it in and temp it. If the motor is under 140 we drive it for another minute then re-temp, then keep doing that for the entire duration of the first run on the new gearing. What you don't want to do is bolt up new gearing then go out and run for 15 minutes before temp'n it, your motor may have hit 220 degrees at only 5 minutes in and your magnet is already screwed. Life at 140 and below is awesome, what you don't want to see is temps over 160 when measured on the can of the motor. If the can of the motor is temp'n at 160 the core of the motor can easily be 200+, meaning your magnet has been overheated. Once a magnet has been over-heated you lose efficiency, torque, runtime, and it'll be nearly impossible to keep it running cool ever again (at decent power levels).
Tips to keep from melting down electronics-
1. Obviously, keep an eye on temps and use the proper gearing.
2. Make sure your trucks drivetrain rolls nice and free. Even a modest amount of binding in your drivetrain can skyrocket the temps of your electronics.
3. Do what you can to get good airflow to your electronics. Little fans can help, but good airflow through your truck is a much more effective way of keeping your electronics cool.
4. Listen to more Icelandic Techno while you are out bashing. Trust me on this one!
5. Do what ya can to eliminate resistance in your connections. Use Traxxas connectors, don't use wire that's too small for the application, and give all your solder joints a close inspection (including a good hard yank!).
One last note, you come across as a worst case scenario type of basher, we have a few of them floating around our offices- Adam!, Evan!, "Zero Cool" Jeff!, Bill!, Brian!!! Such being the case I am gonna recommend you skip the dumb stuff and just pop an 8th scale power system into your Slash 4×4. A Castle Mamba Monster and 2650 kv motor will be a lot harder to melt down in your Slash 4×4 than a normal 10th scale system. Have fun, go fast, enjoy your BigSquid shirt, and let us know if you are able to melt down an 8th scale system.
---
Oh heck ya, you've read the entire ASKCubby again, props to you, you made it further than 99% of the population! Thanks for reading and submit your questions, theories, quandaries, sext's from your x's, and whatever else might be on your mind to Cubby at BigSquidRC dot com! If your letter makes the front page you get some way-super-uber BigSquid stickers, and if you are the lucky person that I pick as being letter of the month you get an ultra-fly-wanna-be-909 BigSquidRC t-shirt!
YOUR Cub Reporter