ASK Cubby, 06.12.2014, Version- I Can't Believe Your Questions, You Can't Believe My Answers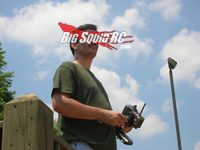 "carisma rc

Hi Cubby. First sorry for the english im live in Brazil. Lets see if you can help me again, i follow your advice and have many rcs and there are two that you help me choose when i was in doubt and im happy that i follow your advice when buy the scte and the vorza. But now i love the minis and after some months of hard work i have 600$ for rcs and was thinking of buying the carisma gt10dt and the gt16mt. But i was a little afraid, my summit 1/16 give me many problems and the losi mini 8ight of my brother when we do light bashing always break something. My summit now is just an onroad car.

So the question is this, are the two carisma minis really durable cars? I dont do 20% there you make in your videos but don't have luck and always something breaks. Really worth buy these two minis?

Jonas T."
Cubby- Yo hey Jonas, shoot us your snail mail address so we can get ya hooked up with a BigSquidRC sticker kit. They will instantly keep all your rc cars from breaking. (insert sarcasm tags here)
So… you are on the fence about cutting the check for a Carisma GT10DT and GT16MT. I was there for the review of both of those vehicles, and yes, they are quite durable. In fact, the GT16MT was the only test vehicle we've ever had here that I grew tired of trying to break. We slammed it full speed into every hard object we could find, jumped it off every roof in the neighborhood, and it was still able to drive away. For durability, I can very highly recommend it.
The GT10DT buggy was also fairly durable. It took quite a bit of slamming to get it to break. But… with you being in Brazil (where soccer madness is about to explode) you need to make sure you have easy access to parts. No matter how tough any vehicle may be, it will break at some point.
---
"Recomendations

I have been into RC'ing for quite some time:
(1) I have a 1994 Vintage Traxxas Nitro-Hawk and it is frustrating as H&*%L. (the small Image-12 engine is quite finicky)

(2) I wanna get into Electric – I love the stadium truck platform, I am (for some reason or another) steering toward the HPI E-Firestorm Flux

do you think this particular truck has an advantage or disadvantage over the Rustler
— or is there another RTR Stadium you would recommend over one of them..
I live in a great neighborhood for street running (city provided nice speed bumps for my pleasure) I also have decent access to Golf Course roads.
So speed (quick enough to confront a varmint or two) and light bashing (speed bumps and sand traps are calling my name) would be great,
Any input would be great,
–Thanks —

Carl D."
Cubby- Yo hey Carl, somehow your email got forwarded to me from my ever increasing staff of interns, so it must be worth answering. Give me a second to read it…
Ok, so I didn't actually read your email, but I did give it a light skimming. If I skimmed correctly you want to know what truck would I recommend, the HPI E-Firestorm Flux or a Traxxas Rustler VXL.
Btw, before I answer your question, I think I read something about a Nitro Hawk in your email? Hopefully you don't own one, those things were a PITA to keep running properly.
So on to your question. To be perfectly blunt, I would recommend the HPI. Why? While it isn't the latest in uber tech, it is a much more modern design than the Rustler. Because of that, it simply handles better, a lot better. Also, it's a fairly tough truck. Yes, of course you can get it to break, but under "normal" use it can take some good hits without exploding like it just ran over an IED.
But…. and there is always a "but", the Traxxas does have one outstanding feature- parts support. If you break something on the Rustler most decent hobby shops will have the parts in stock to get you going again.
---
That's it for yet another week of ASK Cubby. You can attempt in vain to shoot me your questions at Cubby at BigSquidRC.com. Make it on our front page and we'll shoot you a free sticker pack, get named as "Letter of the Week" and you'll get a free BSRC t-shirt.
YOUR Cub Reporter