ASK Cubby, 07.03.2014, Version- Read the Questions, Not the Answers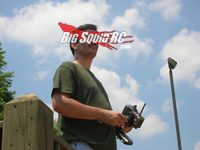 "Murfdogg Psycho

Guys, I would love to see a review and maybe even a head to head vs. The Proline Pro-2 with the new Murfdogg Psycho. I am just getting into the growing field of short course truck dirt oval racing, I'm running a late model style body, and am thinking about one of these two trucks for my next build. The big question is; is the Murf worth $200 more? I'm currently running a LCG Slash with a ChuckWorks mid motor conversion on the way soon. Really love the look of the Pro-2 and the reviews it has gotten but the new Psycho seems to be a strong challenger with the mid motor layout.

Thoughts?

Bryan C."
Cubby- Yo hey Bryan, thanks for taking the time out of your day to shoot us an email. Oh ya, I have proclaimed yours as "Letter of the Month", be sure to shoot us an email with your snail mail so we can hook you up with a BSRC t-shirt.
While we did post the PR for the Murfdogg, we have never really talked to them so I have no idea if they would be up for going head to head again the Pro-Line PRO-2. However, what I do know is the PL is a solid truck, whether it is being used for bashing, off-road, or oval. And… although the Murfdogg uses several AE parts, I would be concerned about the availability of parts for it. Not many hobby shops are gonna stock the specialty parts on that truck. If it was up to me I'd cut the check for the PL and use the extra 200 clams on uber batteries or to stock up on tires, but then that is just my opinion.
---
"Break too much

I read over on Facebook about how a certain website likes to throw review stuff off of roofs to bash and thrash it. Just wondering, do you think that is irresponsible?

Dayton R."
Cubby- Heyyyy now Dayton, thanks for the email, get us your snail mail so we can get ya a sticker set in the mail.
Ya, I had multiple people shoot that to me. It was an industry person expressing their opinion that we (I can't imagine what other website they might have been talking about, LOL) might be a bit rough on review product.
Pretty much every product we get goes off a roof at some time or another, and I'm not just talking cars here, I'm talking transmitters, batteries, etc. As I've always said, "We do it so you don't have to.". Some product is very tough and not easily broken, and because we aren't going to stop a review before a product is broken, we have to resort to hucking them off a roof.
Is that irresponsible? Well, what we do for a living is to test rc equipment. Part of that testing is to determine if it will break the first time you drive it, or if it is the toughest product in its category. We could just beat the stuff with a hammer to determine how tough it is, but that just doesn't have the flair or suspense of seeing whether it lives when coming off a roof.
---
That's it for another ASK Cubby. Submit your questions, rants, and other verbal narcolepsy to Cubby at BigSquidRC.com. If your letter makes the big time you'll get some free stuff in the mail.
YOUR Cub Reporter