ASK Cubby – My Top 3 Picks For Under Your Tree
The BigSquidRC Bash Crew is in the process of doing a series of articles on some of our "Top 3 Picks" for the holiday season. The owner/editor of BigSquidRC, Brian, will be writing up his personal top 3 large scaled vehicles for X-Mas 2019. I hear Jeremy will be doing a top 3 for scale crawlers, Tim is doing small scalers, etc. So, what top 3 am I doing? Uhhhhh, just the top 3 trucks I would like to see under my tree this Christmas. Here we go…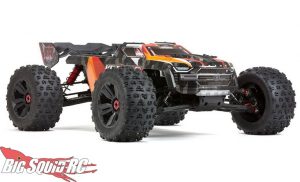 3. ARRMA 8S Kraton– OK, so I already have one, but two has to be twice the fun, right? To not kid around, the giant Kraton is simply a backyard beast. The power is easy to use, with enough rip to make some big jumps, and it holds up well to anything short of full-on sending-it. There will be a lot of 8S Kratons going under Christmas trees this year, and for good reason, they are loads of fun.
2. RC4WD 1/14 Scale Earth Mover 870K Hydraulic Wheel Loader– This ridiculously cool (read- bad ass) earth mover from RC4WD is not only different, but also, truly over the top. With street pricing just north of $3,000, and weighing in at over 45 pounds, I just gotta have one.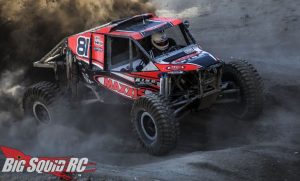 1. Kraken VEKTA.5LSE (Levi Shirley Edition)– Why is the VEKTA my top pick? It just looks GNARLY, plus it is built for heavy duty off-road use. The VEKTA is a giant 1/5th scaler that has been very nicely scaled down from the 1:1 version. With a good ole' gasoline engine and huge suspension, this is the kind of beast I need more of in my garage. Oh and, if Santa does drop this one off, I will definitely need to get a bigger tree, I'm sure the box is enormous.
So there ya have it folks, those are my top 3 picks for the 2019 Holiday Season!
---
Have a question? Need an answer? Have a rant that you just have to get off your chest? Email me- thecubreportrc at gmail dot com.