ASK Cubby, Version 04.01.2010, A Weekly Q & A Session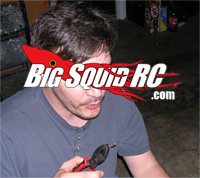 Cubby, I am your BIGGEST fan! I can't get enough of your Cub Reports!
XOXOXO,
Dawn S.
—————-
It's always nice to get compliments Dawn S., especially those with lots of "XOXO's" attached, but I must admit you have to be in the minority. You'd be amazed at all the hate that comes our way from sanctioning bodies, manufactures, distribs, stealth mag types, and well, pretty much anyone with a computer.
==========
Any truth to the rumor BSRC is going to do a magazine shootout?
Stephen B.
———
Actually, I was tossing around the idea right before iHobby, but due to problems locating all 4 of the print mags, and more so, just pure laziness, I never got it done. Perhaps I can be persuaded into getting off my lazy arse and busting one out (I would think pretty much any Richard Geoffroy Dom would get the job done, but the 98′ Rose would be particularly effective, thanks in advance!). Perhaps categories of the mag shootout could be- 1. number of pages (adverts don't count towards the total), 2. quality of pics, 3. quality of editorials, 4. accuracy of tests, 5. styling of layout, 6. who has the hottest sales reps, etc. But to digress, don't hold your breathe on this one, as I've a got a few other really cool article ideas coming down the pike, that will certainly be better reads than a mag shootout.
==========
Cubby, I live in Florida and tend to sunburn easily, mostly around my sensitive thong areas. Know of any good suntan lotions?
Shawn P.
———–
Well Shawn, like most Americans, a sunburn in the thong area can sure be a PITA, so I highly recommend a combo such as this- A good sunblock like Neutrogena Ultra Sheer Dry-Touch SPF 55 for your more "sensitive" areas, with a good sunscreen like Banana Boat Sport Performance Dri-Block SPF 30 for your arms, legs, face etc. The areas sporting the sunscreen will tan to a buttery majestic gold color over the beach months, while the sunblocked areas will not burn, but slowly brown from their former pale white status, and will remain pain free all summer. Enjoy!
==========
That's it for this weeks edition of "ASK CUBBY". Send your questions (no matter how ridiculous) to Cubby at BigSquidRC dot com!
YOUR Cub Reporter