Assassin Graphics Sale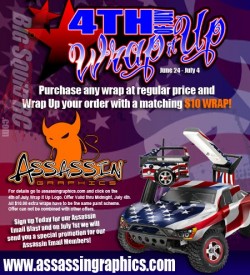 The folks over at Assassin Graphics have let us know they have a big sale going on!
If you purchase any wrap at regular price you can get a matching wrap for only $10! Sounds like a pretty good deal. The sale runs from now till July 4th, 2011! They have wraps for just about everything over there!
Head on over to AssassinGraphics.com for more details.