Associated Conversion Kits for B5 and B5M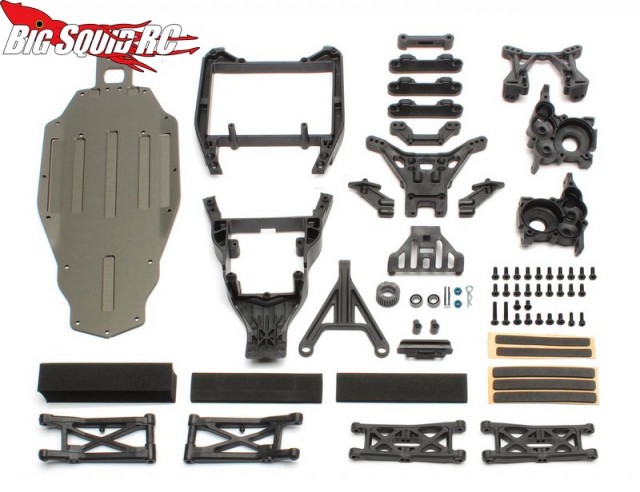 It isn't unusual now days to see 2wd buggy racers switching between mid-motor and rear motor configurations before deciding which one to race for the day. Now Associated makes it easier for their drivers by offering Conversion Kits for the RC10B5 and B5M. The kits come with everything you need to make the switch and they save you some bucks from buying all the pieces separately.
The part number for the B5 to B5M conversion is #91539 with a street price of $95, while the part number to go from a B5M to a B5 rear motor is #91539 and is priced at $59. Both are expected to ship in late May and you can get complete details by simply hitting This Link.
Click Here for another TGIF Mystery Link on BigSquidRC.