Associated SC10 4X4 Factory Team
The Team Associated SC10 4X4 is already an awesome race winning machine, so the Factory Team version promises to be spectacular.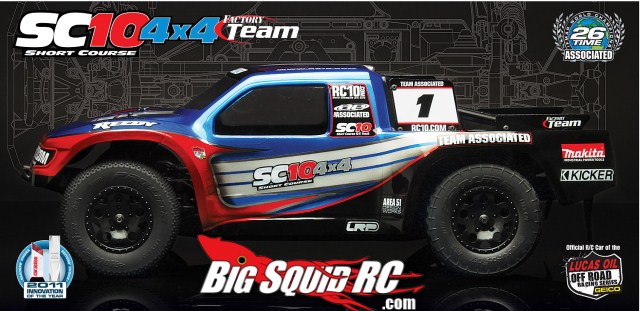 The stock truck isn't a poorly equipped RC, but associated have managed to cram the Factory Team version full of sexy useful hopups. The list is huge, but the most noteable stuff is a Variable Torque slipper clutch, Big Bore threaded shocks, a carbon fiber chassis brace and blue titanium turnbuckles.
 Check out the Team Associated website for the full spec!