Atomik 2 to 3 Cell AC/DC LiPO Balance Charger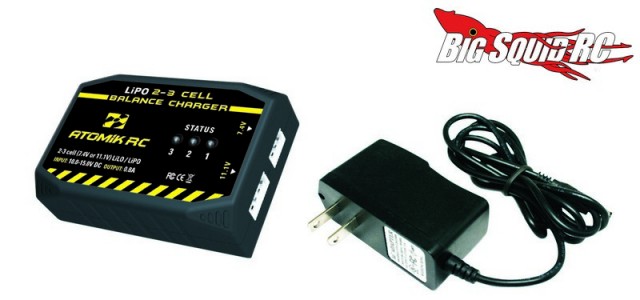 Lets say you are just getting your first Lipo batteries and need a charger. You can go high-end and spend a couple hundred bucks, but maybe you just need something basic for small heli or quad packs.
Atomik RC has a new Lipo charger for those of you looking for something simple that won't break the bank. Atomik's 6081 2-3S Lipo charger does cell balancing and charges at .8 amp.
The part number is #0681, the street price is only $25, and they are available right now. Hit up This Link for more information.
Click Here for more Atomik news on BigSquidRC.