Atomik Metal Mulisha Brian Deegan Rally Car On Sale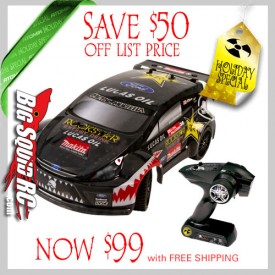 We wanted to make sure and let everyone know the Atomik RC Brian Deegan Metal Mulisha 1/18th Scale Rally Car is on sale now! You can click HERE to visit the sale page!
It's hard to beat $99 and FREE shipping on a vehicle we couldn't destroy. And believe me, we tried.
We recently reviewed the Rally Car, and you can read the full review here.