August Prize Drawing Winners!

We have our winners for the August Big Squid RC Contest! As always, thanks to all of our readers for their support, and for sending in those awesome Fan Pictures! Keep them coming!
Congrats to:
1) Billy Q. – Indiana 2) Chris M. – Illinois 3) Sawyer F. – Indiana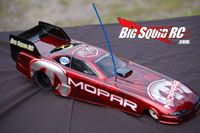 Here's another awesome pic just sent in!