Avid Associated RC8.2 Aluminum Shock Tower Set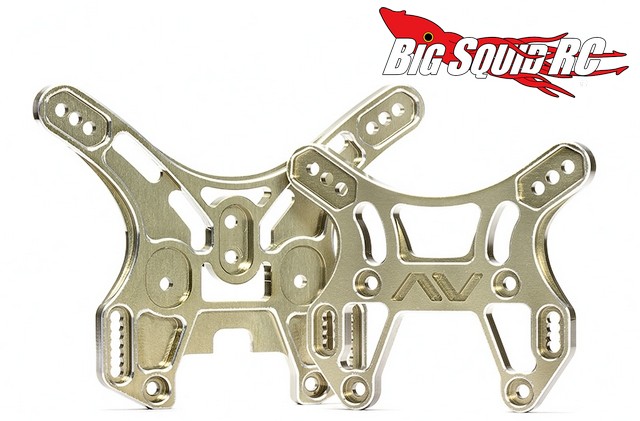 8th scale buggies make good bashers, but their shock towers stick right out into harms way. To handle those really epic hits, thicker shock towers are in order.
Avid has an uber set of towers for the Associated RC8.2. The Avid towers are made out of 7075 aluminum and come with different camber hole locations than stock. They fit on all versions of the RC8 and save about 6 grams of weight compared to the stock units.
The part number for the Avid shock tower set is #AV1807-SET and they have a street price of $55. Hit up This Link for more information.
Happy Friday everyone, why not click on a BigSquidRC TGIF Mystery Link?