Axial 1/10 Scale Wraith Kit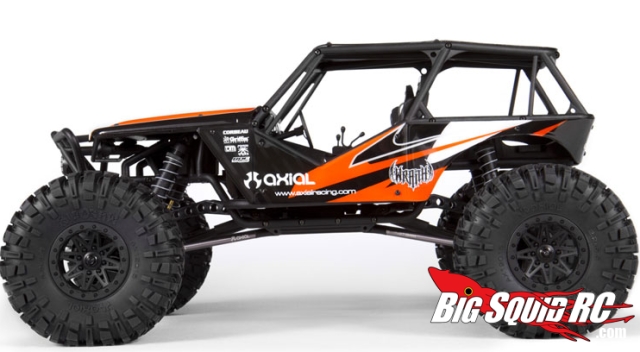 We broke it, now it's officially on Axial's website. The 1/10 scale Wraith kit is a real thing! It will come unassembled (obviously), with no electronics, or LEDs. It will have 7mm aluminium lower links, universal joint axles instead of dog bones, softer springs and tires, clear body panels, and black rims and tires. Lots of cool upgrades over the RTR version, with a price tag around $300. I for one can tell you the joint axles, softer springs, and alloy lower links are GREATLY APPRECIATED. I'm not seeing an official ship date, but the buzz is late September.
Head over to Axial for all the specs and info.