Axial 2.2″ Walker Evans IFD Wheels in Chrome/Black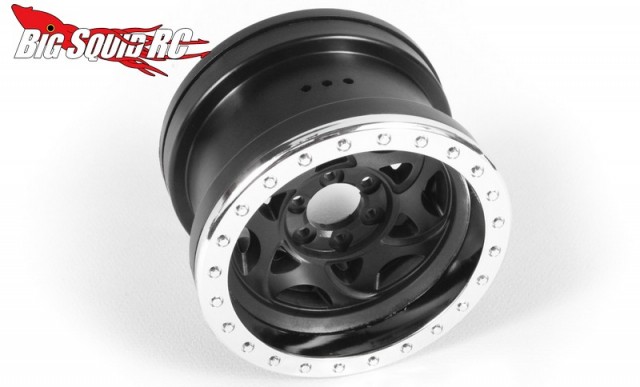 Need some new wheels for your Axial Wraith or AX10? If so, these 2.2″ Walker Evans IFD Wheels from Axial would look mighty fine on your truck. These use Axial's Interchangeable Face Design that make it easy to change looks and work with most 2.2″ tires.
* Officially licensed by Walker Evans
* Three piece bead-lock
* Uses six screws for disassembly
* Breather holes are adjustable
* Uses plastic hub adapter
The part number is #AX31037, they are priced at $30 per pair, and they are in stock right now. Hit up This Link for full details over on Axial's official website.
Thank Goodness It's Friday! Click Right Here for the first TGIF Mystery Link of the day.