Axial Deadbolt SCX10 RTR Unboxing Pictures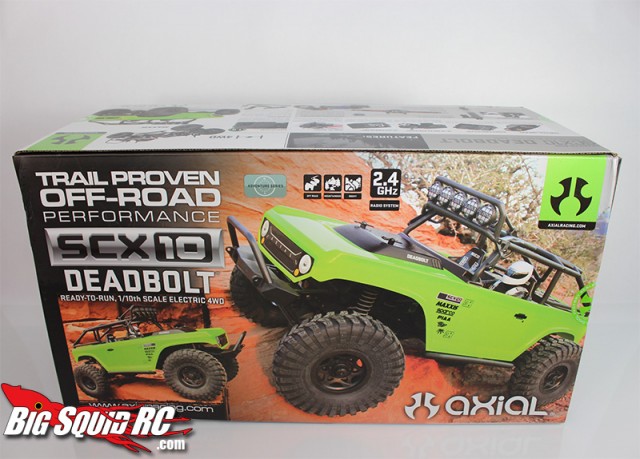 It was time to break open the new Axial SCX10 Deadbolt RTR! People were such big fans of the Deadbolt body on the AX10, Axial decided to bring the scale look to the SCX10 as well! The green is REALLY green. When we first saw the parts tree, we thought.. 'Hey! This was supposed to be a RTR!' But it's loaded with cool options like the different heads, etc.
You can see a cool shot of the ESC with jumpers for changing the amount of drag brake, as well as a lipo cutoff. It's nice to have these options in the field made simple just by changing a jumper.
The part number for this SCX10 Deadbolt RTR is #AX90044, it has a street price of $299, should be available shortly after we posted this. More information is available on the Axial Website.
To find more Axial news on BigSquidRC This Is The Link you want, or if you want to check out our Axial Deadbolt AX10 Review you can hit that link.