Axial EXO Steel Spur and Pinion Gears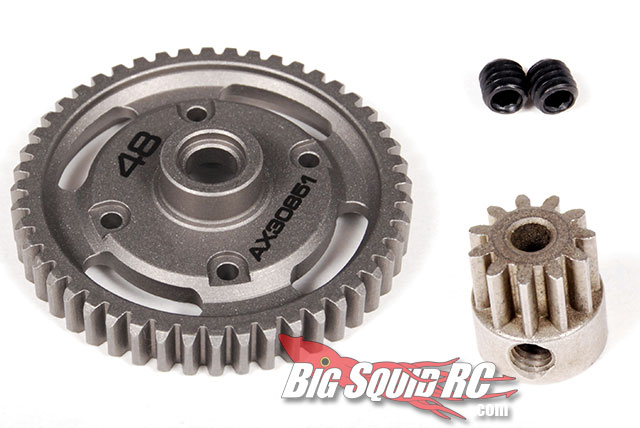 When you are out bashing, the last thing you want is to trash a gear. Axial just announced new Heavy Duty 32P Steel Spur and Pinion Gears for the EXO Terra Buggy. This is for the guys who have tossed in the big brushless power plants, and don't want to worry about shredding teeth. The spur comes in 48T, 50T, 52T and 54T sizes. The pinion you can get in either 3mm or 5mm shaft sizes in 11t-17t. Talk about options! For you serious gear heads who like to calculate your best possible ratio, Axial has you covered!
The Axial website has all the info you need on part numbers and sizes.