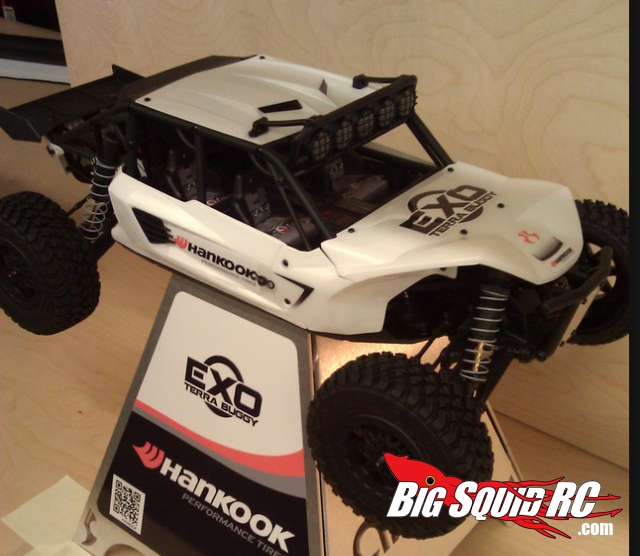 Here's a shot of the brand new Axial EXO Terra Buggy that is being shown at SEMA this week! We don't have a ton of info just yet, but from what I can tell from the picture it has independent suspension, but some killer scale looks! Stay tuned for more info when we get it!
*Update* I have confirmed that it is a 4WD buggy, 1/10 scale..
Added another pic and the direct link of the EXO after the break..
The Axial website just got the update.. here is the direct EXO link.