Axial EXO – VW Baja Bug Build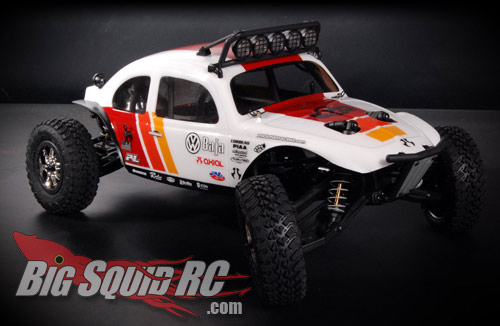 Have a Axial EXO Terra Buggy that needs some customizing? Want to be the EXO that stands out in a crowd? The folks over at Axial have a EXO RTR Baja Bug Build posted up in their blog. There really isn't too many modifications they had to do to get from EXO to Baja, so if you are wanting to be different, head on over to their site and check the Baja Bug Build.
Speaking Axial EXO's.. we have reviewed both versions if you are looking for some light reading. Check out our Axial EXO Terra Buggy Kit Review as well as the EXO RTR Review.