Axial Ridgecrest – AX10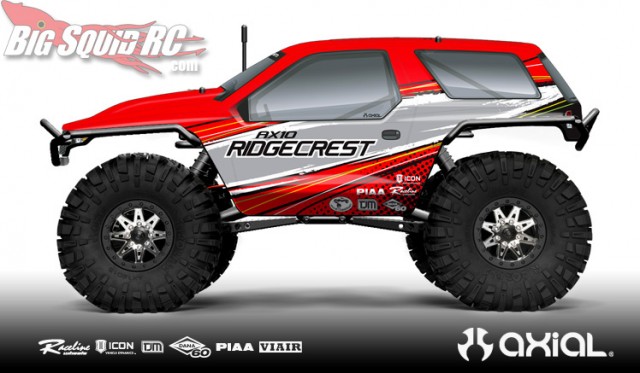 So a first look at the Axial Ridgecrest. There is almost no info around on this except that it's going to be a AX10 model. Axial hasn't done much with the AX10 for a while, so this may be a cool thing! I Know I really loved mine! Hopefully we will hear some news out of Nuremberg about it.
There isn't much on the official Axial Ridgecrest site, but we will update as soon as we get the details!