Axial Ripsaw tires make big impression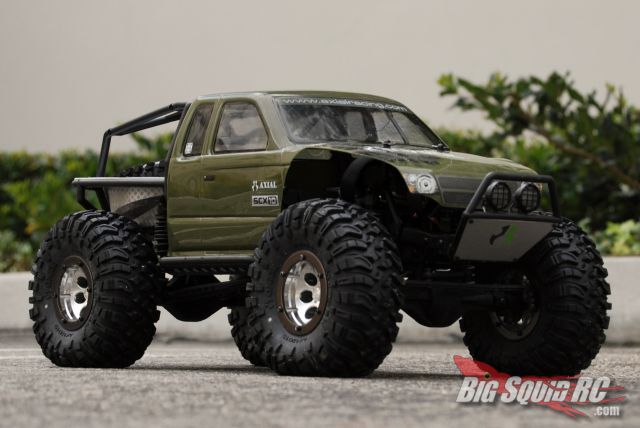 To paraphrase Lee Iacocca Charles Wilson, as goes full scale, so goes our hobby.  Axial has a new set of large tires for rock crawlers, and in the announcement for the new Ripsaws Axial says Within the 1:1 crawl & off-road race segments, overall tire diameters have been on the rise, literally and directly influencing the R/C crawl segment… So that's why you're seeing massive 2.2″ tires mounted on a 1.9″ scaler rig.  The Ripsaws are molded with Axial's sticky R35 compound, have an overall height of 5.5″, and include standard foam inserts.
Unfortunately Axial hasn't updated their website with complete information, so no word on availability, but MSRP is going to be $35.00.  Also check out the Axial blog that goes into a lot of detail on mounting these massive monsters on the SCX10.