Axial SCX10 – Ram Power Wagon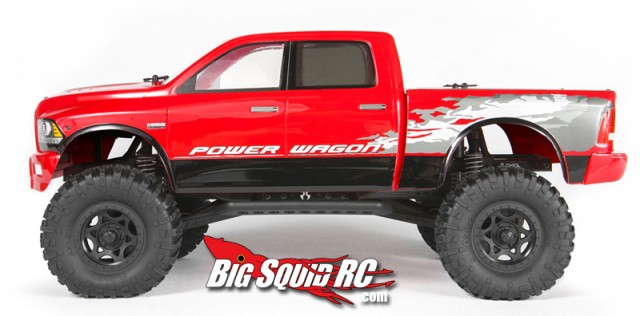 We decided not to break any NDA's and wait for the official announcement of the new Axial SCX10 Ram Power Wagon truck. The SCX10 platform is a proven winner, and the new scale Ram Power Wagon looks great on top of it! We are huge fans of the two piece body setup so you can change it up and add on the roll cage with flat bed.
Some highlight features are:
• WB8 HD Wildboar™ driveshafts
• Dual slipper clutch
• Single-coil, adjustable shocks
• Heavy duty differential lockers
• Officially licensed Walker Evans Racing wheels
• 1.9 Ripsaw tires (R35 compound)
• AE-5 waterproof ESC
• Tactic TSX45 water resistant metal gear servo
The part number is #AX90037, and it is priced at $359. You can get complete details by heading over to This Link on the Axial website.
Don't forget to check out the video below!