Axial Wraith Hop-Ups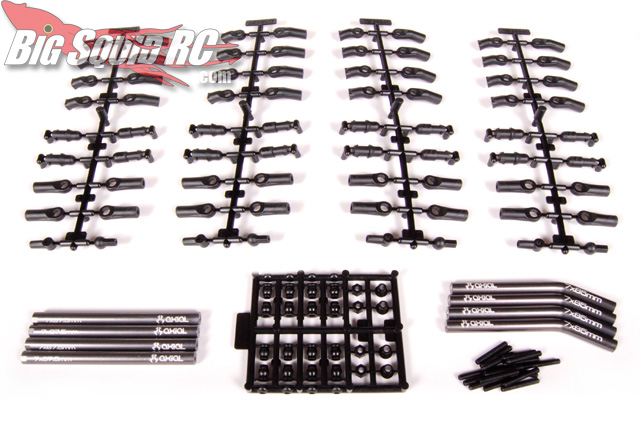 Axial has sent word about a few new upgrades they have for the Axial Wraith. First up is the AX30797 Wraith Stage 1 Aluminum Links Kit pictured above. You can upgrade your stock plastic suspension links with this kit. The upgrade is to 7mm diameter aluminum links. The kit includes 4 aluminum bent upper links and 4 aluminum straight lower links. All hardware and rod ends are included. List price $60
Next up the AX30791 Hi-Clearance Threaded Aluminum Links 7x85mm. If you are looking to upgrade the upper links to aluminum, these are a direct replacement. They are bent for driveshaft clearance. List price of $15.
Lastly, AX30790 Machined Heavy Duty Aluminum Straight Links 101mm. These are the lower links, and are a direct replacement for the Wraith kit, or if you have the RTR Wraith you'll need a few extra parts. These have a list price of $40
Head over to the Axial site for more info.