Axial XR10 machined gears and titanium gear shafts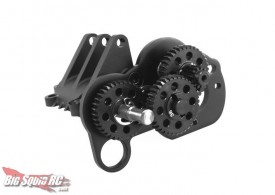 Axial's flagship crawler, the XR10, is a tough truck.  But even the toughest trucks can be improved, and Axial is aware of that.  There's now a bunch of new options to further bullet-proof your ride.  Axial promises that their new lightweight, CNC machined gears will not only be more durable, but also more efficient, the complete set will reduce the internal rotating mass by 15% over the stock gears.  When you add in the titanium gear shafts you can expect further enhanced durability and a reduction in the internal rotating mass by another 40% over the stock shafts.
The gears start at an MSRP of $13 and go up to $25, while the titanium shafts will retail for $22.  Be sure to check out the Axial web site for more info.
Axial XR10 machined gears gallery