Axial's first .21 engine for budget buggy bashers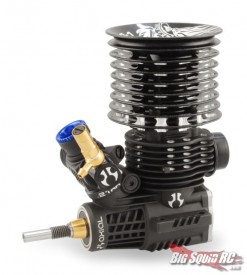 Axial is expanding it's RR line of budget nitro engines for bashers and weekend warriors.  Their new .21RR-1 engine is Axial's first .21 size engine for 1/8 scale buggies and totally fricken awesome 1/10 scale cars and trucks.  But being for bashers doesn't mean that they took any shortcuts in it's design.  It's got that fancy ABC construction, a 7-port design, a two needle carb with swappable venturis, and a balanced crankshaft.
MSRP for the .21RR-1 is going to be $290.00.  It should be hitting hobby shop shelves very soon.  All the info on this engine should be on Axial's web site as soon as they update it.