BASH-A-PALOOZA 2011 – iHobby Expo 2011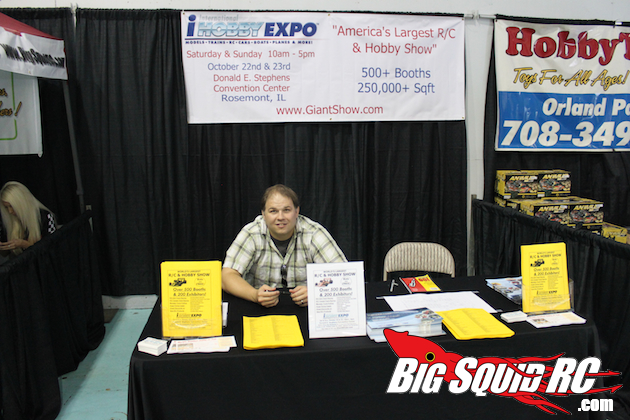 As part of our BASH-A-PALOOZA 2011 coverage, we will be posting a few pics of each booth around the hall, or at least as many booths as we can get to. Just check out the gallery at the bottom of each post and it will be like you're right here with us!
The iHobby Expo is coming to Rosemont, IL October 22nd & 23rd at the Donald E. Stephens Convention Center. You can bet your @$# we'll be there in a BIG way! Mark you calendar now and plan to be there. It should be pretty dang cool!
Stay tuned throughout the day as we continue our coverage of RCX Chicago 2011 BASH-A-PALOOZA 2011!