BASH-A-PALOOZA 2011 – Pro Boat Mystic 29 Catamaran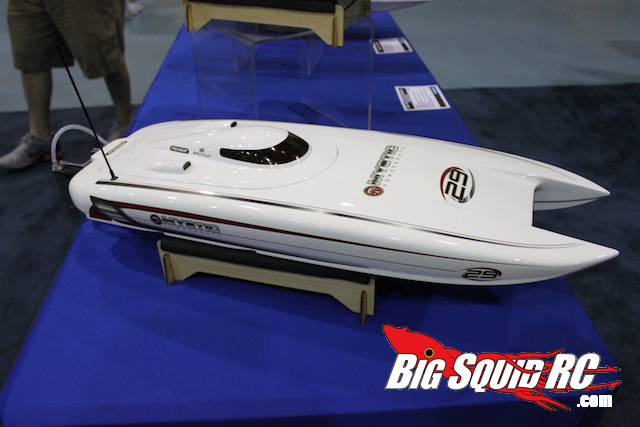 As part of our BASH-A-PALOOZA 2011 coverage, we will be posting a few pics of each booth around the hall, or at least as many booths as we can get to. Just check out the gallery at the bottom of each post and it will be like you're right here with us!
Pro Boat showed off their new Mystic 29 Catamaran here at BASH-A-PALOOZA 2011 and it looks pretty awesome! 1800kv brushless and a 4S ready lipo esc will surely make this thing haul in the water.
Stay tuned throughout the day as we continue our coverage of RCX Chicago 2011 BASH-A-PALOOZA 2011!