Bash-A-Palooza at RCX Chicago!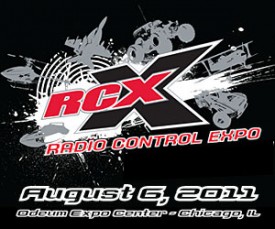 There will be more details coming soon, along with an official flyer for the event, but I wanted to let all of our readers know that the next Big Squid RC Bash-A-Palooza event will be held at the Chicago RCX show August 6th, 2011.
We will be there in full Big Squid RC Basher fashion with Monster Soccer, Demolition Derby, an obstacle course and hopefully there's room for the long jump! We will be handing out stickers, and will have some great prizes for some lucky winners that come and participate. Stay tuned for more details, as this will be one of the best bashes of the year!
Don't forget to check out the Official RCX website for more show details.