Finally, it's the end of the year, and we get to announce the winner of our Bash Vehicle of the Year Award. Every single year the Big Squid RC crew takes a step back and discusses possible winner. We take the top 5 that we all agree could of been at the top, and then argue for a while over what order they belong on the list. This year the top two choices were the hard part. All the vehicles on the list this year are awesome, but the top two were the absolute standouts.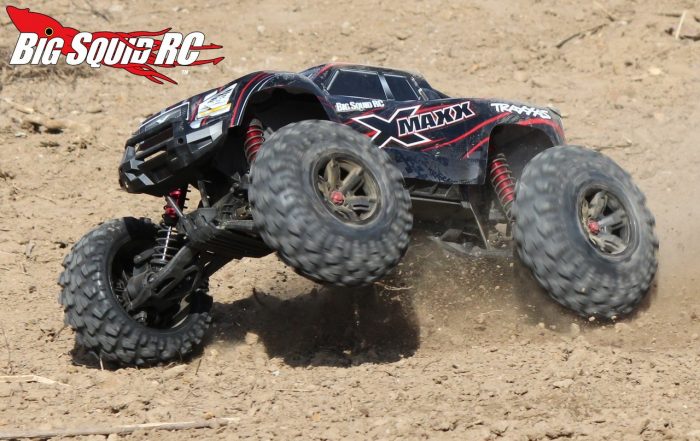 This years award goes to the Traxxas X-MAXX 8S Monster Truck. The X-MAXX 8S was truly the ultimate bashing vehicle of 2017. The size is huge, the power is awesome, and the durability was amazing. It's almost like Traxxas has been reading Big Squid RC for the last few year and said, "Let's blow their minds on this one." When you get the power of this 8S beast in your hands, you can't stop smiling. We congratulate Traxxas on making all of our bashing dreams come true this year!
Need more info? You can read the full Traxxas X-MAXX 8S Review right here.
Did you miss the rest of the the top 5? If you did, check them out below with their reviews.
Bash Vehicle of the Year
#1 – Traxxas X-MAXX 8S – Traxxas X-MAXX 8S Review.
#2 – ARRMA RC 2018 Talion BLX Truggy – 2018 ARRMA Talion BLX Review
#3 – Pro-line PRO-MT 4×4 – Pro-Line PRO-MT 4×4 Review
#4 – Dromida Monster Truck FPV Dromida Monster Truck FPV Review
#5 – Traxxas TRX-4 – Traxxas TRX-4 Review.
Congratulations to all the companies that had a vehicle on the list this year, and thank you for putting out some awesome vehicles.