Bash Vehicle of the Year 2017 – #4
If you didn't catch #5 yesterday, here is what's going on. Each year we hand out our Bash Vehicle of the Year Award. There can only be one winner, and there is usually a list of the top 5 we had thought about winning. EVERY vehicle that makes this list, or that was considered a possible bash vehicle of the year is truly an exceptional vehicle.
Bash Vehicles of the Year must have been released in the year of the award, so we are only considering vehicles that shipped in 2017.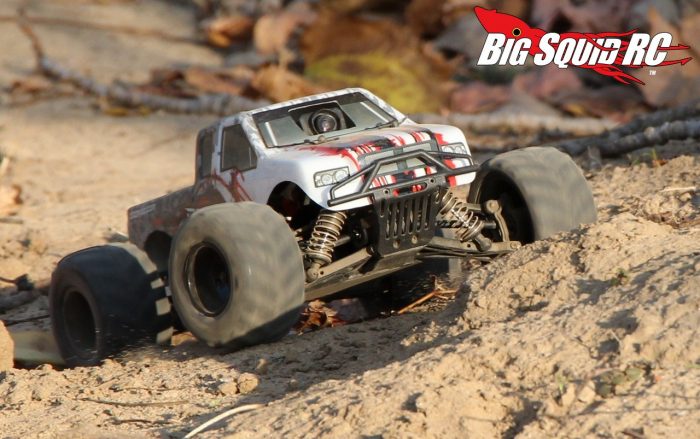 This year in the #4 spot is the Dromida Monster Truck FPV. For years now, ever since we first presented surface FPV at iHobby in like 2010 or something, we have believed it was going to be a big part of the future of RC. Of course we were WAY early, and the Dromida is still probably early, but someone has to be first! It's great that they are giving people a taste of what it will be like at a really good price point, and letting people test the waters. You can read our
Dromida Monster Truck FPV Review at that link, and see what all the fuss is about. We are very happy to see a company get brave enough to jump in with a full RTR FPV.
Everyone we mention surface FPV too just gives us a weird look, but once you actually experience it, even doing 15 mph feels like 100! It's just fun!