Basher Approved
If you are a basher, these are the products you should have no second thoughts about buying. If you are a manufacturer, you can only hope your products make this page, and earn this seal!
Earning the Big Squid RC Basher Approved seal, means that the product is truly basher ready! Just because we might rate a product high, does not necessarily mean that it will earn the seal. The following criteria (among other things) are what it takes to earn the Basher Approved seal:
Must truly be able to take a beating! – If hitting a jump, or swiping a curb disables it for the day, it does not belong here.
Must be easy or low maintenance. – We don't want to be wrenching, when we should be bashing!
Must be worth its weight in gold. – This does not mean expensive products, can't make the list, they just better be worth every penny!
The Company that created their product must believe in it as much as we do! – There are a lot of companies out there, just looking to make money with NO concern for their end users. We understand, making money is good, but not at the cost of quality!
As time goes on, we hope to be able to add more products. We will go back and see if products reviewed in the past are worthy, but don't expect too many.  The following products have been deemed worthy to carry the Big Squid RC Basher Approved seal!
---
The Spektrum DX4S with AVC has been a turning point for the Spektrum line. They have improved in many areas, and the addition of AVC control is a huge plus. The DX4S has been reliable as well as durable in the field. The price is a great value, and is loaded with features you would only normally get in a much more expensive radio. You can check out our full Spektrum DX4S Review Here.
Official Website: Spektrum DX4S
---
Team Durango DEX408 v2

Team Durango continues to step up their game, and the DEX408 v2 buggy has made a serious impression on us! Cubby called it one of the best jumping vehicles he has ever driven! The kit build went super smooth, and the end result is just top notch! You can check out our full Team Durango DEX408 v2 Review Here.
Official Website: Team Durango DEX408v2
---
Futaba 4PL Transmitter

The Futaba 4PL has been used and abused around here for a while, and it felt like it was time to give it the credit it deserves. It's been reliable, durable, and a go-to radio for bashing. If you want all the bells and whistles of the more expensive radios at an affordable cost, the 4PL is the one for you. You can read our full Futaba 4PL Review Here.
Official Website: Futaba 4PL
---
ECX Torment Short Course Truck

The ECX Torment has been our 'go to' short course truck any time we have to do a demo, or if we know we are going to be handing off the controller to a rc newbie. You just can't break this truck! We have several in the office that we have given daily beatings to, and they keep coming back for more! Our most recent test was with a group of 50 kids we were doing a demo for. We brought 12 vehicles with us to let them all take turns driving. The ECX Torment was the only vehicle still driving when we were done! You can read our Updated Review Here that included the latest mods to the production truck. If you need a SC truck that you never want to fix a plastic part on, this one is it!
Official Website: ECX RC
---
ARRMA Granite Monster Truck

The ARRMA Granite monster truck has been an amazing vehicle that we just can't say enough about. You can read our Review Here, see the insane beat down video here, or read about how it won our 2WD Monster Truck Shootout. We feel the truck has been way overlooked, and if you are looking at getting a 2WD Monster Truck, this should be at the top of your list!
Official Website: ARRMA RC
---
Sunshine Systems RC LED Ground Effects Kit
From the moment we started working with the Sunshine Systems LED's we were impressed. Then after the entire crew giving them a beating nobody thought they would live up to.. and seeing them keep working was just incredible! Make sure to check out the SunShine Systems LED Light Kit Review for the details. If you are looking into adding some light bling to your ride, the Sunshine Systems LED's are a great choice!
Official Website: SunShine Systems
---
Thunder Tiger MT4-G3 1:8 Electric Monster Truck
I'm not sure anyone expected Thunder Tiger to put out such a great bashing vehicle. Not only were we impressed during the MT4-3G review, but long after the review it is still taking a serious beating. From jumping 125+ feet at our huckfest several times in a row to just random bashing. This truck has been a serious favorite around here.
Official Website: TTamerica.com
---
Traxxas Velineon Brushless System
As Traxxas has been releasing more and more vehicles recently with the system, we have been seeing and abusing more and more of them, and they can take the abuse! The combination of speed, durability and letting us bash electric in snow and water makes this system great!
Official Website: Traxxas.com
---
DuraTrax Evader DT
The amount of abuse we have put this little truck through, and the amount of enjoyment it has brought us made it a pretty easy choice! If you are looking for a Desert Truck style vehicle that can take a beating, look no further!
You can read the full review here: Duratrax Evader DT Review
Official Website: Duratrax Evader DT
---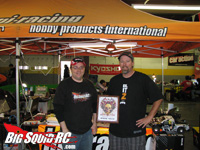 John Schultz accepted the Basher Approved award for the HPI Racing Savage XL monster truck. This truck surprised a lot of people and gave bashers what they wanted, a very large, overpowered beast! The stock truck would wheelie with ease, and seemed to defy physics. It handled great, and is easy to work on for a truck that size.
You can read the full review here: Savage XL Review
Official Website: HPI Racing
---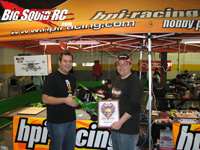 Seen here is Erik Shauver accepting the award for the HPI Racing Blitz short course truck. The truck is a blast to drive, it handles well, and we have beat it up good with almost no breakage. It's a great basher! The truck was one of the first to use the flat black paint job look, and it looks awesome.
You can read the full review here: HPI Blitz Review
Official Website: HPI Racing
---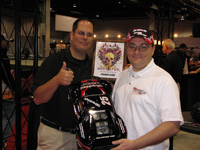 Besides being the launch vehicle that has seriously changed the industry over the last year, it's one of the most durable, and cost worthy vehicles on the market! The Traxxas Slash (2wd) has just been incredible! It's cheap, it takes a beating, it's awesome for newbies, it's just an all around great vehicle. Here is Peter Vieira of Traxxas on the left as he accepts the award at iHobby Expo. Note the Big Squid RC sticker on the rear of the official vehicle in the Traxxas Booth!

Official Website: Traxxas
---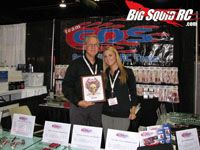 If you have ever had a problem with any type of hex head tool, either you broke the tip, or stripped it, or they were uncomfortable to hold, it wasn't a a Team EDS Racing Product. We have been using these tools for a while now around the show, and I really can't express how much they rock! If you find yourself in need of some serious quality tools, I think you need to look into these!

Official Website: Team EDS Racing Products
---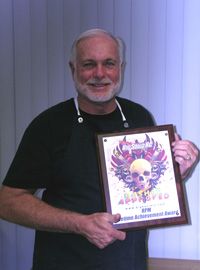 It is with great pleasure that we can award RPM RC Products the first ever Basher Approved Lifetime Achievement Award! RPM has been supporting the RC Basher community for years now, and their products are of the utmost quality and design! It's hard to believe that year after year, vehicle after vehicle, their parts are almost the standard in replacement parts for stock pieces.
Read the full story here!
Official Website: RPM RC Products
---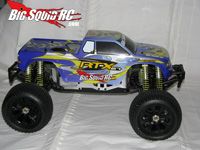 This vehicle has really taken a beating! DuraTrax has shipped a great truck with a TON of features that no other stock truck has. With their Stress Tech Warranty, they consistently show they are supporting the next era of bashers

Review Here: DuraTrax RT-X 27

Official Website: DuraTrax RT-X 27
---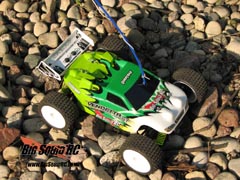 This is the first RC Vehicle to earn the Basher Approved Seal! Duratrax really has a great vehicle here, and with their Stress Tech Warranty, they prove that they are willing to back it up, and care about the bashers!

Review Here: Duratrax Vendetta ST

Official Website: Duratrax Vendetta ST
---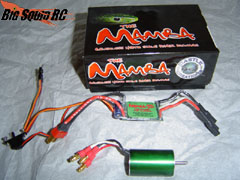 This motor is truly incredible! I have put mine through a lot of abuse! They have powered my RC18T to 61mph, and the King Squid dragster even faster! If you are looking for speed and durability in a mini motor size, this is it!

Review Here: Castle Creations – Mamba Brushless

Official Website: Castle Creations
---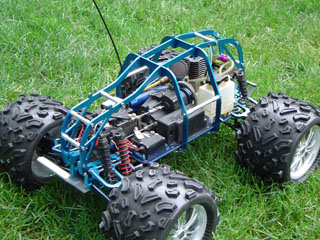 This one is a no brainer! My RC-Solutions Roll Cage has saved my truck so many times; it's not even funny. I have had the cage for a while now, it might not be pretty anymore, but it's still doing its job, protecting my truck!

Review Here: RC-Solutions T-Maxx Roll Cage

Official Website: RC-Solutions