Bashers Basics Quick Tip — Free Scale Realism
We all want our trucks too look as close to the real thing as possible, but it usually takes a significant pile of dough before people will be doing double takes on your face book pictures. Bashers Basics is to the rescue however, with a tip on the cheap!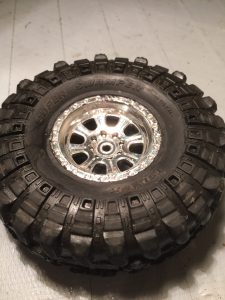 The easiest way to add scale realism to your rig is paint the letters on the side of the wheels. All you need to do this is a silver, or white, sharpie or paint marker. When applying you must be very careful to only paint on the raised letters, otherwise you won't be able to get peak realism.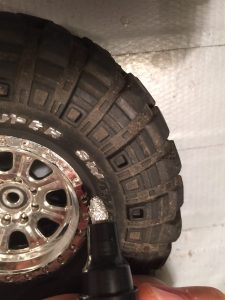 Be careful to be very delicate with the paint pen, because whatever goes on, stays there!
I  painted Proline TSL Super Swampers for this post, mostly because of the high tire walls that make the letters easier to paint.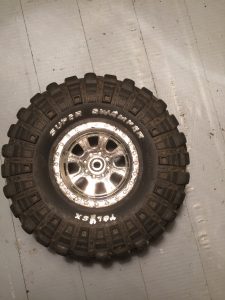 Now you are done! Mount the tires on your vehicle, and you are ready to scale up your local trails!