Bashers Basics – Race Weekend
I know BigSquid RC is all about Bashing, but when a chance to go to a two day race event came up, I couldn't resist. I will be taking you all along for the ride, from packing and prepping, to the driver stand, and beyond.
We start the night before, as I pack up my tools and pit gear. We start with the large stuff, a pit matt (very important if you want to keep all of your stuff from sliding). Next cleaning supplies, (rags, clean cloths, cleaning formula). Then we can start on tools, hex kit, and a few sets of pliers is always a good place to start, but don't forget to also pack some larger tools, (a hammer, dremel, and soldering station are always good things to bring). If you are tight on room you may need to leave some stuff behind, but if you can spare the space, it is always good to bring everything.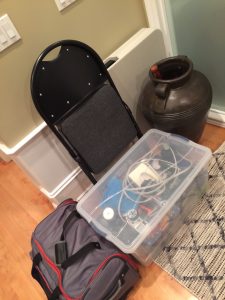 Next I gather all my spare parts, from hardware, to plastics, I personally like to bring at least two sets of everything if I can afford the space. I finally pack in my two cars that I will be racing this weekend, making sure they are packed securely and safely. I then make sure that I have gotten everything that I need, (usually I have forgotten one or two things), before packing it all into my car. Depending on what kind of track you are going to, and what facilities they have, you may want to bring your own pit table, chair, and lamp if necessary.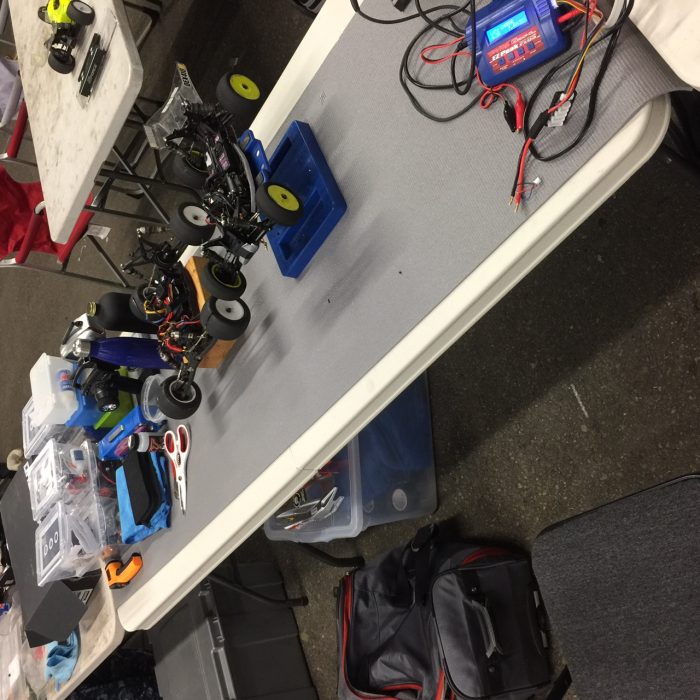 The next day I set off at around 8:00 AM to get to the track early enough to sign in and get some practice laps done before the drivers meeting at 9:30 AM. The cars I am bringing are not as competitive as some of the other drivers this weekend, so I do not have much hope of placing high, but the experience is more than worth the cost of participating. Soon after the drivers meeting the qualifying heats start. Since this race is a two day event, the first day is reserved for only qualifying rounds, and I have three rounds per car for both the classes that I am running for a total of 6 rounds. This equates to a slightly hectic day (between racing, charging, repairing and tuning, and marshalling), but it was a lot of fun. I want to thank all of the people that helped me repair and dial my car over the weekend, it really pays tribute to the community that RC really is.
I placed relatively low for my mains, being in the C and D mains for my buggy and truggy classes respectively, but this wasn't discouraging since this was my first weekend racing two classes, and didn't have as much time for tuning and practice as I had previously done.
Now onto day two, I was back at the track early for a bit more practice before the mains started, as I hoped to improve my track time. I had a few technical difficulties early on, with a servo stripping out on me, and some glitching troubles keeping me from climbing higher in the mains. I aim to have this fixed for next race, but for the race, I was down to a slower spare servo.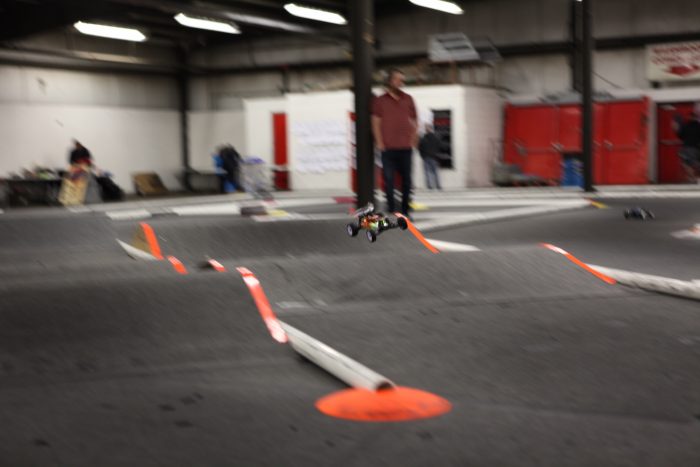 I finished low, and unfortunately didn't win any of the grand prized (over $1,000 of prized were given out on race day). However I didn't feel discouraged, I made lots of new relationships and I furthered my skills greatly. After a race weekend it is always a good idea to do routine maintenance to make sure that no parts have started to crack, nothing is worn out, and no screws are loose. Depending on what your track conditions are, you may want to also diligently wash and clean your car. That is for another day though. However for now, happy racing!