Best RC's 2013 Annual Sale Starts Now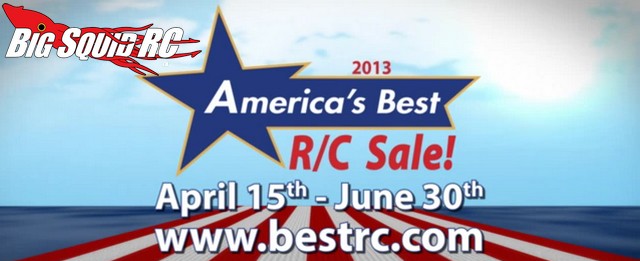 The crew over at Hobbico have announced their annual BestRC Sale. This is a sale where a bunch of products from the vast Hobbico family are discounted until June 30th, perfect timing as the weather warms up. Also of note, the discounts are available from local hobby shops, click HERE to find the one nearest you.
There are sale items from Team Durango, TrakPower, Axial, Duratrax, Futaba, and a whole bunch of more manufactures, hit THIS LINK to view some of the specials or view the video below for more information.
Want to read our last Axial review? If so, hit THIS LINK.