BestRC – Hobbico Sale Starts Now!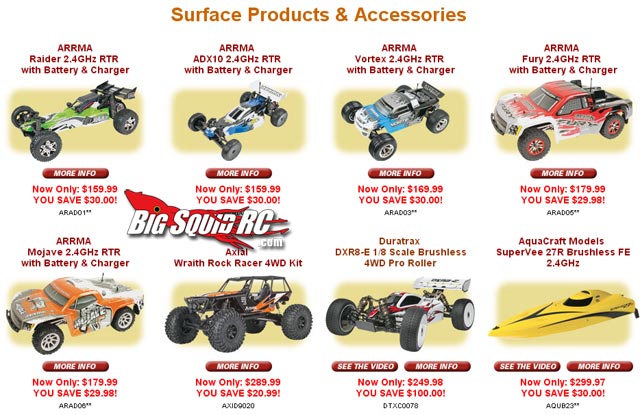 Have you been waiting for the right time to pick up that new Duratrax, Axial, or ARRMA vehicle? Maybe you have been saving your pennies for a new Futaba Radio, or a new plane or boat?
BestRC has just announced their Fall Sale, and there are some really good prices happening here! ARRMA RTR's with battery and charger for only $159! Duratrax 1/8 Buggy roller for $249 and a Axial Wraith kit for $289!
Here is the direct link for the Fall – Best RC Sale. Head over and check out the deals!
Not sure what to buy? Head over to our REVIEW Section to help you choose. We have reviewed most of the surface vehicles on sale!