Big News – LaTrax 1/18th Scale Rally Car from Traxxas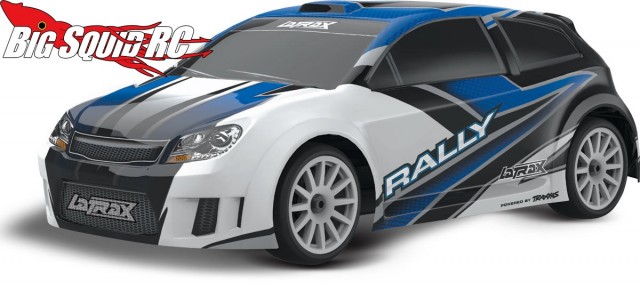 Traxxas has just announced their new affordable line-up of vehicles called LaTrax. You might remember the name LaTrax from wayyy back in the day, Traxxas has now revived it and their first vehicle is an 1/18th scale Rally Car. All the new LaTrax vehicles are said to have pricing under $200 and their new Rally Car comes in at just $149.
For features the LaTrax Rally Car is waterproof, comes with a 2.4 GHz radio system, and a brushed motor. The new LaTrax is 4wd making it easy to drive, and it comes with everything you need to get going right in the box.
Some quick specs on the LaTrax Rally Car include-
Wheelbase- 6.5″
Track- 4.23″
Height- 3.5″
Length- 10.4″
Weight- 19.5 oz
The part number for the new LaTrax Rally Car is #75054 and it is expected to start hitting hobby shop shelves in mid-July. For more details simply follow THIS LINK to the official LaTrax website.
Looking for more LaTrax news? We don't have any, they are brand new! However, check out THIS LINK to see what else Traxxas has been up to.
Want to see the new LaTrax Rally Car in action? Check out the video below!