Big Squid Monthly and Black Friday!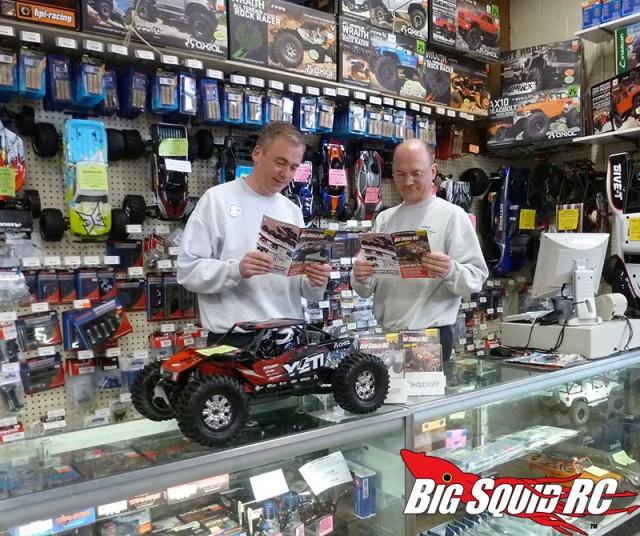 Just a reminder, the latest Big Squid RC monthly has hit hobby shops! Every week we will feature a different shop that sends in a photo with the publication in it. This one comes from Dan's Crafts & Things in New York!
We have heard that a LOT of shops are planning Black Friday Sales, so why not head over to your local shop tomorrow and see what they have for you! Who know's, maybe that body you have been wanting will be 50% off, or that set of tires, or maybe even a whole vehicle!
I happen to know first hand the HobbyTown's in the Chicago area have some pretty good deals going on, but many stores do. If you are too full of Turkey, at least give them a call and see what deals they have.
Click over to the Big Squid Monthly Page to find a shop near you! We are updating this page constantly. If you do not see your shop on the list, make sure to let them know they need to carry it!
Let us know if you get any good deals!
From our family to yours, Have a great Thanksgiving!