Big Squid Podcast – Episode 11 – Knight Customs Part 2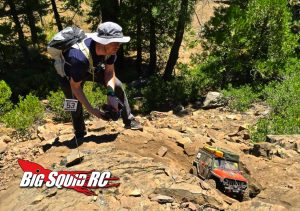 Hello to all of our podcast fans! Welcome to another Big Squid RC 2019 podcast!
We recently had James Knight from Knight Customs on, and it was a great episode, and I think we all learned a ton about the 3d side of the custom market, so it seemed like something we should revisit. Knight Customs really has some incredible parts to customize your rc vehicles with the use of 3D printed parts. It's amazing how much stuff they have, from light racks to sweet looking interiors, there is a little something for everyone over there. Sit back, relax and enjoy another podcast James from Knight Customs.
Podcast: Play in new window | Download () | Embed
Subscribe: Google Podcasts | RSS
Thanks again to James Knight of Knight Customs for his time and support. Make sure to visit his official page, and check out all the cool custom stuff they have! Hopefully we can bring you some product spotlights in the near future.
Click Here to see all of our Podcasts on BigSquidRC.
Thanks again for listening! Please subscribe wherever you get your podcasts so you don't miss a new episode! Give us a thumbs up, or hit like or whatever your system lets you do to show your support. Feel free to let us know what you think. We want to make sure you are enjoying the shows and the more subscribers we have, the more we know we are on the right path.