Big Squid Podcast – Episode 8 – Reef's RC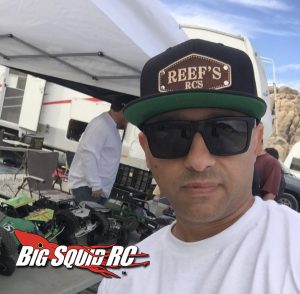 Greetings podcast listeners! We had a bit of a break but now we are back! We actually have two new episodes already finished, so watch for the next one to follow soon.
Today's episode, we had the opportunity to speak with Sheref Hafez from Reef's RC. Sheref talks about how he got into the hobby, what motivated him to start an RC company, and also a little about some of the Reef's RC product line for those unfamiliar with it. We hope you enjoy this latest episode.
Podcast: Play in new window | Download (Duration: 57:02 — 78.4MB) | Embed
Subscribe: Google Podcasts | RSS
Special thanks to Sheref from Reef's RC for his time and story of how and why he got into RC world.
Click Here to see all of our Podcasts on BigSquidRC.
Thanks again for listening, please subscribe wherever you get your podcasts so you don't miss a new episode! Hit the like button, or whatever your listener has. Let us know what you think. We want to make sure you are enjoying the shows and the more subscribers we have, the more we know we are on the right path.