Big Squid RC Bash and Smash Event Coverage (Finally!)
Over the summer we held an AWESOME bash event at the St. Charles Hobby Town. A couple of days later I was on a plane to SoCal and edited a bunch of the photos from the event. I'm guessing it was the airplane food, but apparently the post never went live. This is that post. Huge apologies for the delay. Better late than never right?
I'd like to thank everyone who came out to our Spring Bash and Smash event! We had tornado warnings mounting up for a few days, and we got word that many of the fans that normally make a few hour drive to get to our event's were not going to be making the drive with the 80% chance of rain that day, and I don't blame them. We got lucky, and the rain held out till the very end, but those sky's opened up during the award ceremony and auction event. So if everyone looks all hot and sweaty, it's most likely because we were all soaked from the rain. (And hot and sweaty)
We started off with the obstacle course. We had a good track layout and of course the infamous 'Ball on the Bucket' finish like that always provides some awesome endings.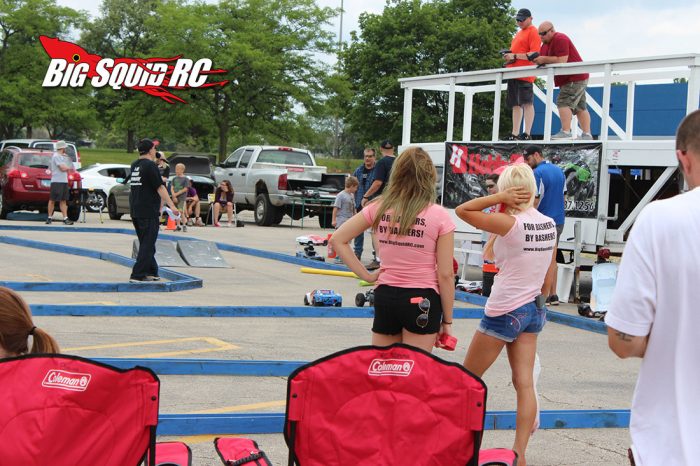 Congratulations to all the event winners! The best surprise was in the long jump category. Vehicle after vehicle had been putting up good numbers but mostly topping out around 120 feet. Then all of a sudden, I'm standing out in the field and this buggy launches HUGE air passing everyone by a mile landing at 185 feet! I look back to see Jake, Paul Bludgen's son (yea.. that Paul.. the 262 foot World Record Long Jump Holder). It was classic, and great to see the apple does not fall far from the tree. It was huge air for the small ramp and short run up we had.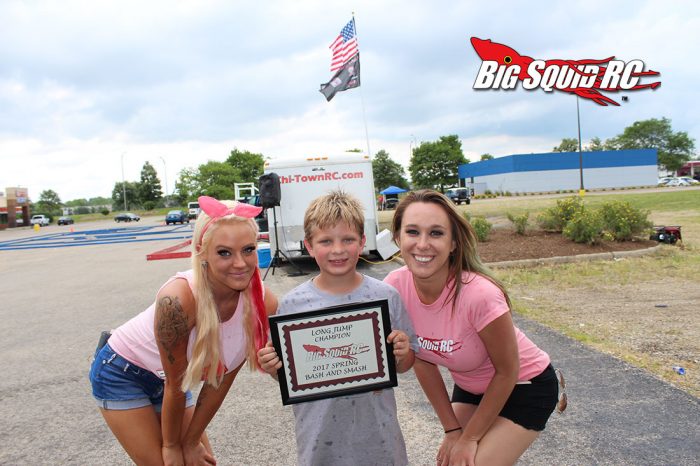 The Demo Derby was a new type for us. Normally it's anything and everything goes, but this year a lot of folks had special purpose demo cars!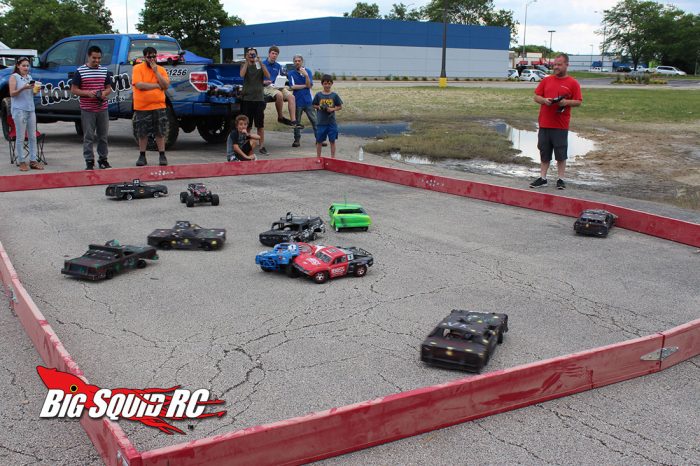 As always, the sumo event was a blast! There were some great upsets, saves, and epic battles!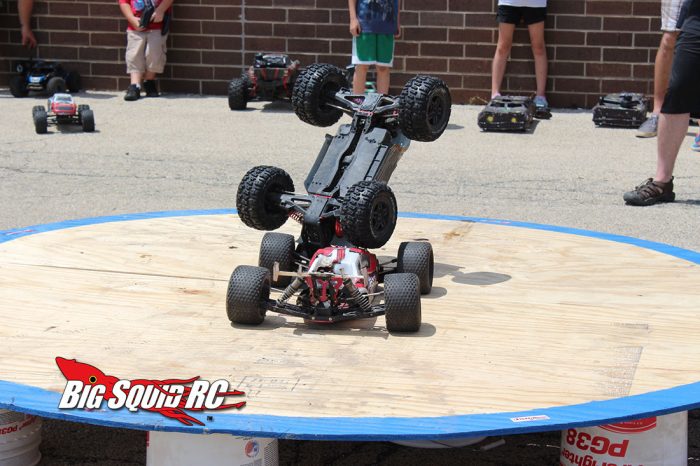 Special thanks to St. Charles Hobby Town who did an amazing job with setting up and helping run the event. Extra special thanks to Wrench (aka Bill) for keeping me sane and helping make sure things go smooth. Also, thanks to all of our awesome sponsors for their support!
Hobby Town St. Charles
Hobbico
Horizon Hobby
Traxxas
Pro-Line Racing
RPM RC Racing Products
RC4WD
HPI Racing
Chi-TownRC.com
Enjoy all the pics! Can't wait to see everyone at the next event!