Big Squid RC is Expanding the Crew!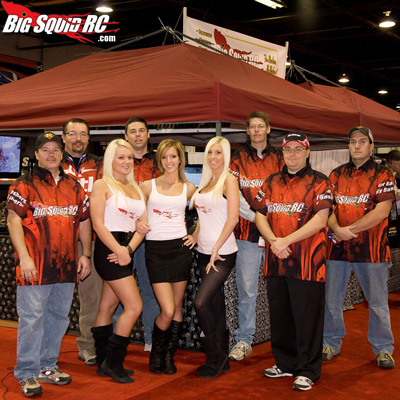 Things keep getting busier and busier around here, so we are once again searching to add some help to the Big Squid RC Team! We have come a long way in the last year or so. Our readership is off the charts, company support has been tremendous, and the work keeps flowing. No longer are we looking for just 'anyone' with a little writing, but you need to be able to bring something to the team because there is a lot going on around here. We are making videos, reviewing products, updating web pages, posting news and press releases, running contests, and of course bashing!
Keep Reading…

Do you hang out in rc forums? Stay on top of the latest and greatest RC news? Have access to photoshop or some other picture editor? Want to write for the hottest site in RC? We need your help!
If you know a little about web pages/html, picture editing, and have a way with words. We need help from daily news to original articles. Being able to use a picture editor to scale images and place logo's is MUST, as well is some decent communication skills.
Have a specialty? Only into Drag Racing, or Rock Crawling, Micro Scene, large scale? That's cool. We cover it all, and we need more people to write about it.
Maybe your a video editor, or website designer, as long as you are into RC, and can bring something to the table, we are interested.
If you are in the Chicago area, there are some good perks like driving the latest RC vehicles before they are released to the public, and all the stickers you could want! Not in the area? You can still write for us, we have writers all over the place!
You should be over 18, we don't want to get in trouble with anyone's parents! Your first test? Figure out how to send me an email! Send a sample, send some info about yourself and why you should be considered. If you are not interested in posting press releases, working on the web page, or you have zero free time and 'might be able to squeeze in some work' please think twice before sending the email. Serious inquiries only please.
Keep in mind we get a TON of responses whenever we do an open call like this, and we can't just bring on board everyone who writes in, so don't be disappointed if you don't make the cut this time around.
Thanks, and good luck!
Brian