Big Squid RC Live Special Guest Announcement!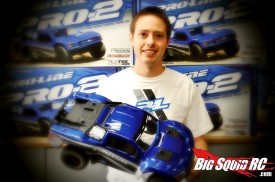 Just wanted to give everyone a heads up, that our LIVE show Wednesday night will feature special guest Matt Wallace from Pro-Line! He will be stopping by to hang out and chat about the release of the Pro-Line Pro-2 Short Course among other Pro-Line things. We will be taking your questions from the chat window! So if there is anything you'd like to ask Matt while he is with us, get your questions ready! We will be turning the thumb screws to see if there any hints on future releases, new products, opinions on other stuff.. the usual things that make our guests squirm a little. 🙂
Also, because we have a special guest, we will be starting a little later than normal. So watch for a 9:30pm cst start. (Normally 9pm). Only a 30 minute delay, but we want to make sure we have everything working.
For all those people that asked for us to do another special guest… ask and you shall receive!