Big Squid RC Monthly Debuts at iHobby 2014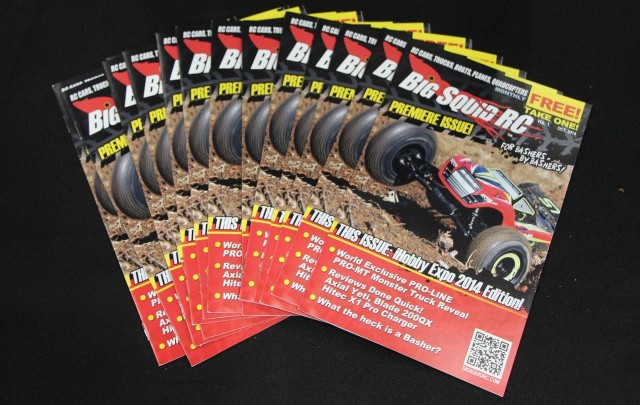 As you can see in the picture above, Big Squid RC is now in print! The premiere issue of Big Squid RC By Bashers for Bashers Monthly was all over our booth at iHobby 2014. Even though our first issue was a small "get our feet wet" edition, we received loads of compliments about it.
How do you get your hands on a copy? The premiere issue was only available at iHobby, all future issues will only be available at local hobby shops. If you own or work at a local hobby shop, simply click on our "contact us" link to request future issues. If you are a consumer, please drop by your LHS and ask them to carry Big Squid RC Monthly. By the way, in the true tradition of BSRC our monthly is FREE for your LHS to stock and free for consumers to pick up.