Big Squid RC Monthly Location Page Updated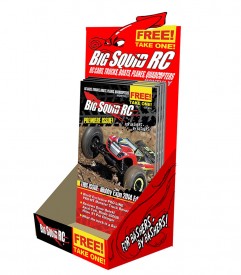 We are putting the finishing touches on the second issue of the Big Squid RC Monthly! We recently updated the monthly webpage with locations of hobby shops that will be carrying (Or are already carrying) our print edition. Is your local shop on the list? If not, make sure to drop in, call them, whatever it takes to let them know they need to sign up. It's free for them and FREE for you!
Click over to the Big Squid Monthly Page to see if you can pick up a copy soon. We still have a bunch to type in, but wanted to do a quick update. We will be updating the page often as shops roll in, so make sure you check back.