Big Squid RC Needs Writers and More!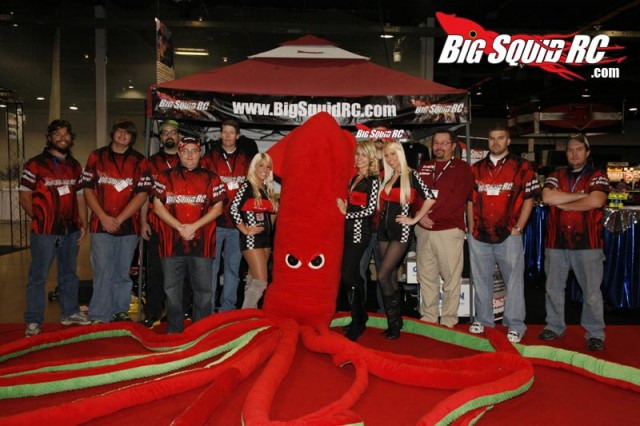 It's that time again! Every few months it seems we are looking to grow a little more, and add on to the Big Squid RC crew! This year has been another record breaker for us! From our ever expanding groups of fans and readers, to our insane demos and shows.
At the moment we are looking for writers, and also some video editors. If you happen to be a writer with some video editing skills, or a video editor with the ability to put words into sentences and post them to a blog, all the better. We have lots of events planned for 2012, as well as some big plans for the website, and we just don't have enough people to do them all.
Do you hang out in the big RC forums? Do you stay on top of the latest RC news? Have access to some photo editing software, and the ability to edit photos/pictures? Want to write for the most happening site in RC? We could use you!
If you have a special interest like Rock Crawling, or Drag Racing, maybe your big into the micro scene (lol.. get it?) or you do a little large scale.. we cover it all!
If you have some experience with web pages/html, picture editing and a way with words we need help posting daily news articles, original content, reviews ect.
If you are a video editor, and would love hundreds of hours of video dumped in your lap with some music and told 'GO' we want you! We are looking to expand and improve in every way.
You really should be into the RC scene.. if you do not own any RC vehicles, never driven an RC vehicle, and not sure what scene we are talking about, please do not send us an email.
If you are in the Chicago area there are added perks like getting your hands on the latest and greatest RC vehicles, lots of times before they are available to the public. You can tell all your friends that you were 'allowed to buy Cubby lunch, then wash his car'. You can also hang out with us at a lot of the local events. If you are not in the area, (heck Robin lives in England!) you can still write for us! We have writers located all over working on reviews, news and helping cover events!
You should be 18 or older (We don't need the email from angry parents that their 16 year old missed finals because he was editing booth babe pictures all night). Your first assignment? Figure out how to send me an email. Send a sample of some writing, editing, video work, photos, ect, tell us a little bit about yourself and why you should be considered. If you are not interested in posting daily press releases, working on the webpage, or you have zero free time, but 'think' you might be able to squeeze in some 'work' please think twice before pressing send. Serious inquiries only please!
Keep in mind we get TONS of responses whenever we do one of these public open calls. We can't bring everyone on-board who applies, so please don't be disappointed if you don't make the cut this time around. It will be interesting to see how many magazine writers we get this time.. last time we had a big amount, and couldn't believe how high up they were on the food chain some of them were!
Thanks for reading, Good Luck!
-Brian