Big Squid RC Podcast – Episode 2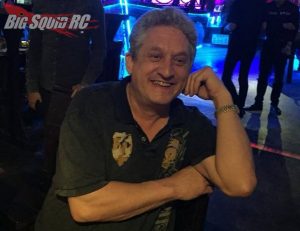 Welcome to episode number 2 of the Big Squid RC Podcast! This episode Tim chats with Patrick del Castillo from Castle Creations and discusses all things brushless. It does not matter if you are a air guy or a surface guy, experiencing a Castle system in your model is a must do!
If you are in the bashing scene, the racing scene, or just about anything else that involves an electric motor, that (usually) green can will always bring a smile to your face.
Please enjoy this second episode as Patrick talks about what got him here, his beginnings and the future.
The Big Squid RC Podcast can be found wherever you normally listen to your favorite podcasts. Please give Apple itunes and Google Play a little time to catch up if you do not see the latest episode there yet, and please show us your support of this project by giving us a like and subscribe.
Podcast: Play in new window | Download (Duration: 45:42 — 62.8MB) | Embed
Subscribe: Google Podcasts | RSS
Thanks again to Patrick from Castle Creations.
Click Here to see all of our Podcasts on BigSquidRC.