Welcome to Episode number 20 of the Big Squid RC Podcast. We have another great show for you, as we had a chance to sit down with Mike Mayberry from Hitec. There is a little bit of everything in this one, lots of good Hitec information on the company as well as upcoming products.
Podcast: Play in new window | Download (Duration: 59:40 — 82.0MB) | Embed
Subscribe: Google Podcasts | RSS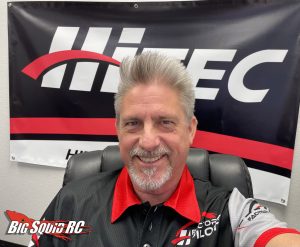 Thanks again to Mike Mayberry from Hitec for his time, and for sitting down and giving our listeners some great insight into the company. Make sure to click that link, and head over to the Hitec page and show them some support for helping us out.
Click Here to see all of our Podcasts on BigSquidRC.
Thanks again for listening! Please subscribe wherever you get your podcasts so you don't miss a new episode! Give us a thumbs up, or hit like or whatever your system lets you do to show your support. Feel free to let us know what you think. We want to make sure you are enjoying the shows and the more subscribers we have, the more we know we are on the right path.